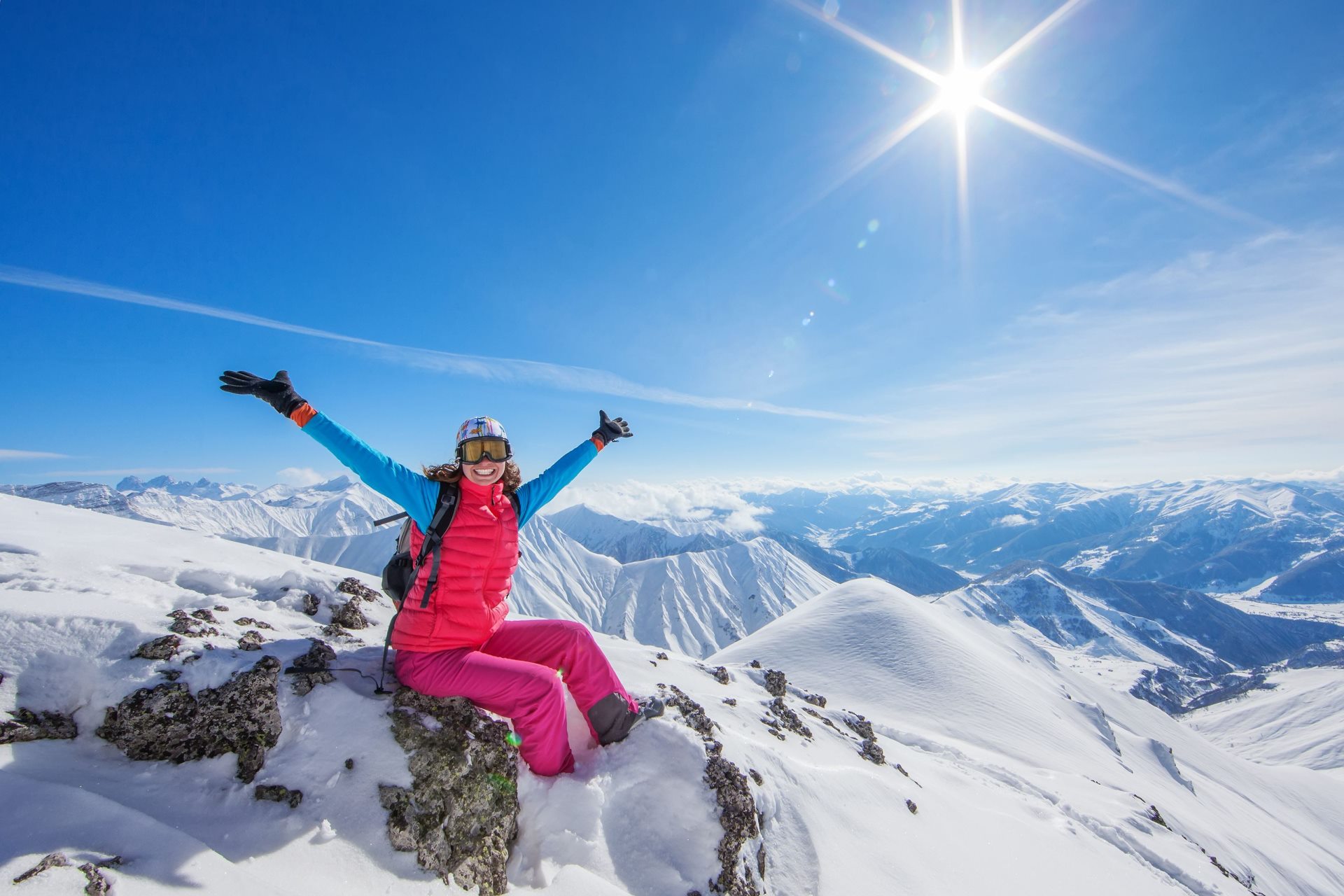 Georgia becomes more and more attractive in terms of winter sports and adventure holidays. Skiers and snowboarders of all levels can have a great time at the winter resorts of our country.
Those who are just learning to ski, can go to Bakuriani, where the slopes are more gentle. This resort has well-developed infrastructure for a vacation with family and children: while you improve your skills or taste the whole variety of culinary delicacies and famous Georgian wine, your children can enjoy the attention of professional skiing instructors or experienced nurses.
Gudauri is a cool place for fans of steep slopes, freeride and heli-skiing. Those who look for thrilling experiences and want to enjoy the mountain views from the highest points can go paragliding and speedriding. On the other hand, in Gudauri there is also a place for those who just want to get out of town, get some fresh air, take a steam bath, drink mulled wine or taste Georgian brandies and chacha.
Svanetian resorts, Hatsvali and Tetnuldi, are relatively young compared to Bakuriani and Gudauri. It is better to reach both places from Mestia, the central village of Svaneti. New lifts, steep slopes and crazily beautiful views will make you enjoy every moment. These mountains are higher than the Alps! Totally worth going.
Ajara region, traditionally famous for sea, sun, nightlife and boat-like khachapuri, now also boasts with a new snow resort, Goderdzi. Well, khachapuri is always delicious, dancing in trendy places or trying your luck in casino is possible anytime, but skiing so close to the coast is possible only in the wintertime.
So, whatever you would prefer for your winter holidays, can be found in Georgia. You are always welcome!