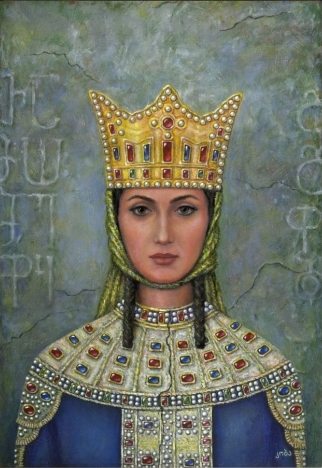 Georgia reached its zenith during the rule of Queen Tamar (she was referred as King because of her incredible power). She was the grand-daughter of David the Builder, and during her reign Georgians enjoyed a cultural renaissance, evidenced by monastery building and a fresco and ornamental design art movements.
Richly appointed churches sprang up across the newly formed empire, many atop mountains and still in place today. Georgian culture grew exponentially in this golden age. Schools, bridges and monasteries were built and a literary tradition began.
Exactly to the Queen Tamar Shota Rustaveli dedicated his epic poem "The Knight in the Panther Skin", which is still taught in Georgian high-schools nowadays.